Chamba, the land of "Lord Shiva" and serenity all around. Right from the culture and ethnicity of this place to the kindest of people you'll meet, this place has it all.Chamba is well known for its tourism potential What makes it more eye-catching is the intrepid tourist spots Khajjiyar, Dalhousie, Bharmour are in the near vicinity of Chamba. The town is situated on the bank of the Ravi River. The town has numerous temples and palaces to visit.
The area is noted for its 10th-century temples. The town also hosts two popular fairs(Jatras), the "Suhi Mata Mela" and the "Minjar Mela", which last for several days of music and dancing. Chamba is also well noted for its arts and crafts, particularly its Pahari paintings, Chamba Rumal(handkerchief), Chamba Chappal (men and women sandles), Chukh (Red/Green Chilly spices), Hosiery and Apples.
Tourist Places to Visit in Chamba
"Shimla nahi basna, Kasauli nahi basna, Chamba jana zaroor"
These are the opening lines of a famous Himachali folk song, sung by famous Bolloywood singer Mohit Chauhan. When translated, they mean - Don't settle in Shimla, don't settle in Kasauli, but certainly visit Chamba. It is only when you spend your holidays in Chamba that you realise the significance of the song.
Chamba is the northwestern district of Himachal Pradesh, in India. It is located on the banks of river Ravi at an altitude of 1,006 metres. There are many places to visit in Chamba, which is also one of the most loved tourist destinations in Himachal Pradesh. The city is situated between the majestic Himalayas and is surrounded by snow-clad mountains and serenity all around. Apart from scenic beauty, Chamba is also famous for its 18th century architectural pieces like Laxmi Narayan temple, Hari Rai temple, Rang Mahal and many more.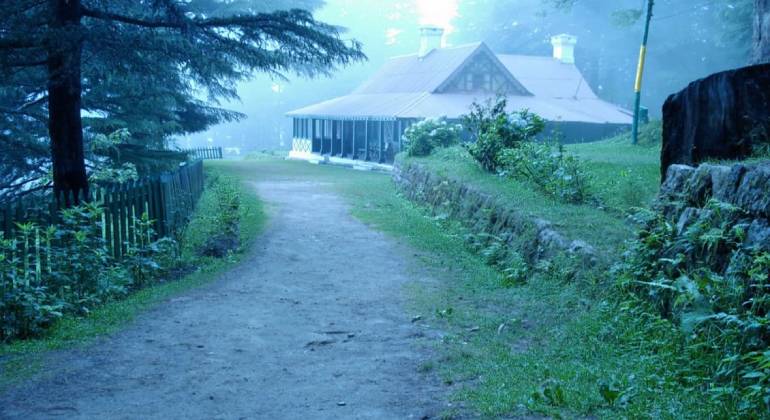 Kalatop Wildlife Sanctuary is one of the most popular wildlife sanctuary in Himachal Pradesh, which is spread over 30.69 square km
Our Gallery